July 25, 2022. Marlton, New Jersey – Ho! Ho! Ho! Cherry Hill Programs (CHP) is thrilled to announce their strategic partnership with Portable North Pole (PNP). Launching to consumers when Santa photo reservations open October 1, 2022, CHP's goal is to enhance the guest experience at Santa Magic photo operations across the United States, Canada and Puerto Rico by gifting each customer a FREE personalized phone call from Santa when they book a reservation at whereissanta.com. Guests also get to continue the holiday celebration with a personalized video message from the North Pole, powered by PNP, after the onsite photo experience.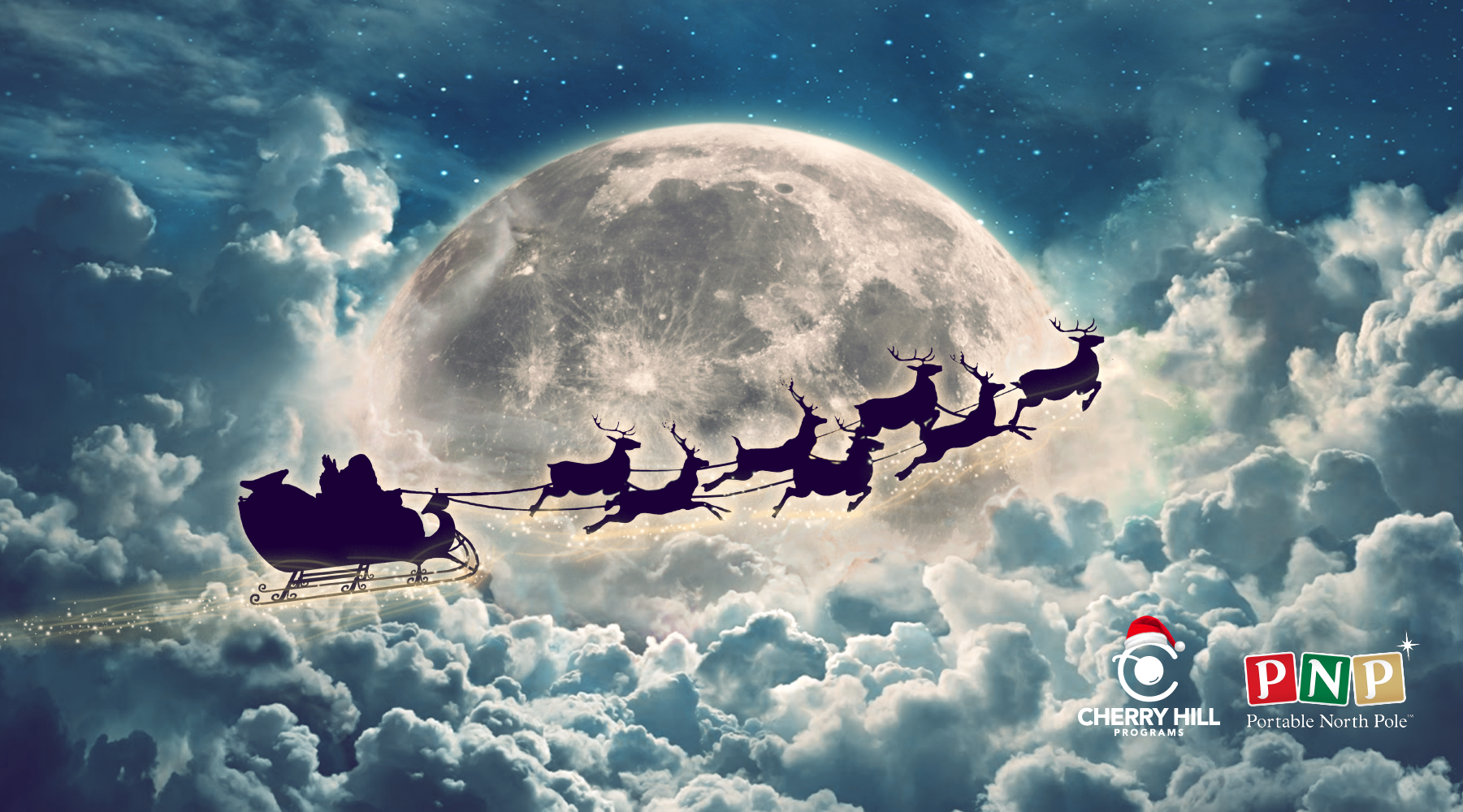 As the industry leader in experiential photography, CHP delivers exceptional Santa Magic photo experiences for millions of families across North America annually. PNP is the world's most beloved Christmas family entertainment brand, and an online platform used by Santa and his elves to send millions of personalized video messages and calls every season to anyone, anywhere.

CHP's Santa Magic photo experiences bring the North Pole to life and can be enjoyed at hundreds of locations by guests of all ages, and even pets. New for 2022, anyone who visits Santa can receive two, FREE personalized messages from the North Pole via PNP with the purchase of any photo package.
A Personalized Phone Call from Santa will be provided to every guest prior to their in-person visit when they reserve their photo experience at whereissanta.com.
A Personalized Video Message from the North Pole will be delivered to every guest after their in-person visit to continue the magic.
"Nothing sparkles and shines more than Santa Magic! We are overjoyed to share even more magic this season through our partnership with Portable North Pole," shared Chris Landtroop, CHP's Vice President of Marketing and Communications. "We're ecstatic to offer these free gifts in partnership with PNP to create even more holly, jolly Christmas traditions for our guests!"
Alex Bérard, CEO of UGroupMedia Inc.—the creators of Portable North Pole—added, "At PNP - Portable North Pole, our intention has always been to create and bring the magic of Christmas right to any screen.
"We're delighted to partner with Cherry Hill Programs (CHP)—an industry leader as enthusiastic about Christmas as we are—by offering exclusive gifts of a personalized Santa video and Santa call for their customers to enhance the experience of visiting Santa for children and their families alike."
Santa Magic photo experience reservations open at whereissanta.com on October 1, 2022. Guests will receive access to complimentary personalized phone call after booking their reservation at whereissanta.com, and access to their complimentary personalized video after their in-person visit with Santa.
About Cherry Hill Programs
Cherry Hill Programs captures the Magic to celebrate moments for a lifetime. In partnership with famous landmarks, attractions, and signature retail venues across North America, CHP is the industry-leader in experiential holiday and souvenir photography. Through a combination of proprietary reservation software, innovative technology, accessible download portals, and complete photography operation implementation – from recruiting and training to collaborative marketing – our mission is simple: to bring magic to every experience. Learn more at cherryhillprograms.com.
About Portable North Pole
Portable North Pole (PNP) is an online platform used by Santa and his elves to send personalized video messages and calls to the people you care about most anywhere around the world. Since its launch in 2008, the website and mobile app have allowed Santa to send millions of messages around the world, spreading extra doses of Christmas spirit and making the holiday season all the more magical. Portable North Pole has generated global praise from CNN Television, Mashable, MSNBC, Marketwired, and many more leading media outlets. Discover PNP today and help us spread more holiday cheer!
Learn more at portablenorthpole.com

For further information, please contact:

CHP contact
UGroupMedia Inc.
Celeste Poirier, Director
celeste.poirier@ugroupmedia.com
1 514 871 3888

###